Why Stage Your Home Prior to Listing?
You Have Competition
When a home is listed for sale it becomes a product. In order to sell a home in the SHORTEST AMOUNT OF TIME and for the BEST POSSIBLE PRICE, it must be priced right, in showcase condition, and stand out from the competition. The way the home is packaged and marketed will determine the success of it's sale.
Staging is a Great Listing Tool
Staged Homes look better in print and Internet advertising. They are recognized by real estate agents as properties ready to sell, which results in more showing activity. The National Association of Realtors, N.A.R. has stated that 80% of today's buyers start their home search on the internet. Since many buyers are searching web sites for homes, a house needs to look its best. Buyers don't necessarily choose a home to buy from photos, but they do choose which homes to eliminate.
Staging Makes Your Home - Model Home Ready
Your home will show better at your FIRST OPEN HOUSE. A Staged Home creates an environment for the target market wherein a buyer will walk in and immediately fall in love and say "THIS IS IT"!
It's All About the Buyer
Staging helps to IMPROVE THE WAY THE HOME LOOKS through the buyer's eyes FROM CURBSIDE TO THE INTERIOR. You must grab the buyer's attention, help them visualize themselves living in your home and eliminate any negatives your home may present to them.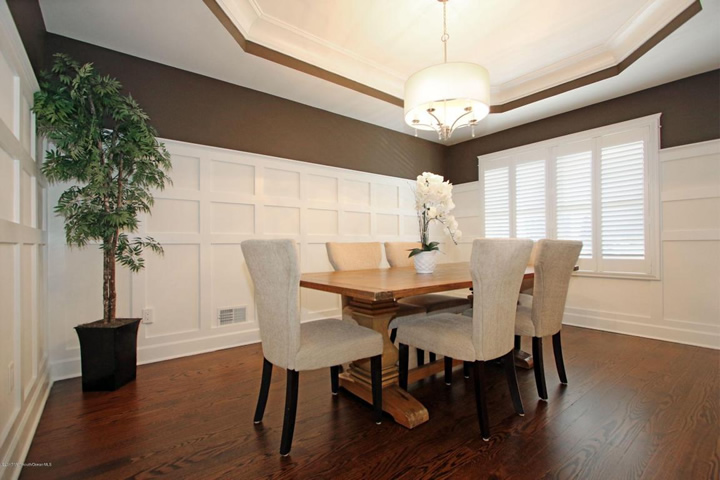 Phyllis Pafumi, of RESTYLED TO SELL has a trained eye to identify and remedy any issues that would keep your home from looking its best. Once staged by RESTYLED TO SELL, your home will be ready for the most discriminating buyer.
You know you need to do something but don't know where to begin. Selling a home and moving are stressful situations. Having a professional Home Staging Expert stage your home SPEEDS THE PROCESS and thus REDUCES THE STRESS. It frees up your time by taking the burden of preparing your home off of you.
Staging Costs Less Than a Reduction in Price. Whether the entire house is staged or just one room, THE COST OF HIRING A HOME STAGER IS SURPRISINGLY AFFORDABLE! Staging your home should not be considered an expense, but rather an investment.
Your home is your single largest investment. Most people would not sell their car without detailing it first. Likewise, your home should be STAGED BEFORE it makes it's first debut!
If the seller postpones needed changes until after the home sits on the market, they risk having their house become what real estate agents call "market worn" and less desirable to buyers. One of the worst things that can happen to a property is for it to remain on the market for too long because people start thinking that there must be something wrong with it.
Take as an example a home selling for $350,000 or more which has outdated wallpaper and paneled walls; not replacing it can cost the seller $10,000 on the sale of the house. Why? Because most buyers will look at the wallpaper and paneling and think that it will cost THOUSANDS to change it as well as do all the updates. A team of professionals brought in by the home stager can accomplish these tasks for HALF that amount.
PUTTING MONEY BACK IN YOUR POCKET!
According to studies by HUD, a "Staged Home" will sell in about HALF the time and for 17% more than a home that has not been Staged. Statistics show that houses that are not Staged stay on the market up to 4 times longer than homes that are Staged. While Staging cannot guarantee a sale, statistics prove that a Staged home will sell faster and for a higher price than a Non-Staged home.
Every time your home is shown is an opportunity to sell your house and every opportunity is a one-time shot. Once a prospective buyer has seen your house, they've seen it. And, if they are not initially excited by what they see, the opportunity has passed you by...
Blog Categories: Home Staging New Jersey, Staging As An Investment, Staged Homes Sell Faster
Request An Appointment
Have a question for ReStyled to Sell? Fill out the form below and someone will get back to you shortly.