Staging & Redesign Services
ReStyled to Sell was one of the first FULL SERVICE home staging companies in the state of NJ. We handle ALL aspects of improving your home's marketability through our unique and innovative approach to Home Staging.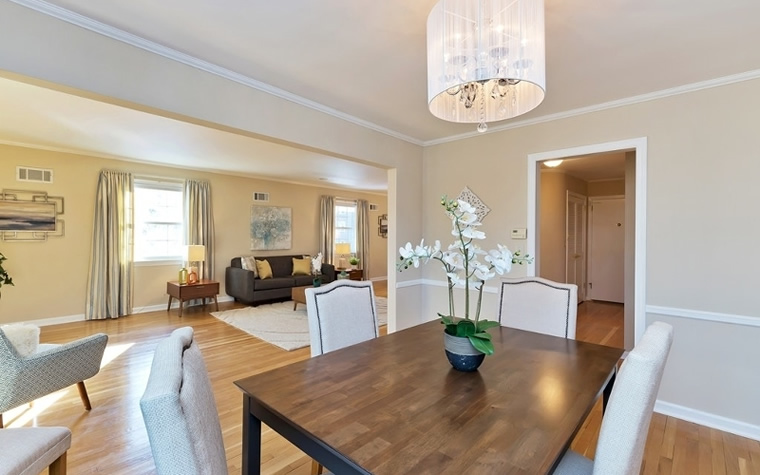 Our Broad Range of Services...
STAGING CONSULTATION
An over-all assessment of your home will be given playing up the positive features of your home as well as de-emphasizing the negative features. We will also include suggestions on improving First Impressions, Focal Points, and Flow. Please know this is not an actual Staging session. We will also evaluate any issues that could hinder your sale at the time of your home inspection and address accordingly. The walk-thru generally lasts from 1-1/2 to 2 hours.
A detailed written report and proposal will be provided to you and your agent within 24 hours of the consultation.
STAGING SERVICES
This is taking the consultation to the next level. We will begin to "Set the Stage" for your home's presentation. This is achieved in a variety of ways including furniture arrangement, decluttering, reorganizing, painting, repairs and Staging your House to Sell with creative room redesigns.
Phyllis and I have worked together on over 100 properties, all of which have sold. She provides outstanding results, I do not know what I would do without her in the tumultuous market. She has a gift and she uses it! You cannot sell your home the same way that you live in it, and she helps you accomplish that for very little cost, YOU CANNOT AFFORD TO SELL YOUR HOUSE WITHOUT HER!!!
- Jayne Camlin, ABR, CRS, GRI
Broker/Sales Associate
Coldwell Banker
Model Home and Vacant Home Staging
ReStyled to Sell has a large inventory of accessories supplemented with high end rental furniture that will be brought into the home to give it that "lived in feeling." Prices vary based on the amount of furniture required to Set the Stage.
Painting and Repairs
ReStyled to Sell has their own team of professionals that can do everything from painting and rug removal to landscaping and yard clean up. We do not need to subcontract out which saves you TIME AND MONEY. Estimates will be written up along with our consultation report outlining all repairs that are needed to increase the profitability of your home.
Enhancing Curb Appeal
Power washing, landscaping and yard clean up. Exterior house painting also available.
Creative Room Redesigns
Your furniture and accessories mixed with our flair for knowing how and where to place it all! We will set up your new home or redesign your present home to give it that "WOW" factor. We know where to go for great finds at a fraction of the cost which saves you time and money. A reasonable hourly shopping fee applies.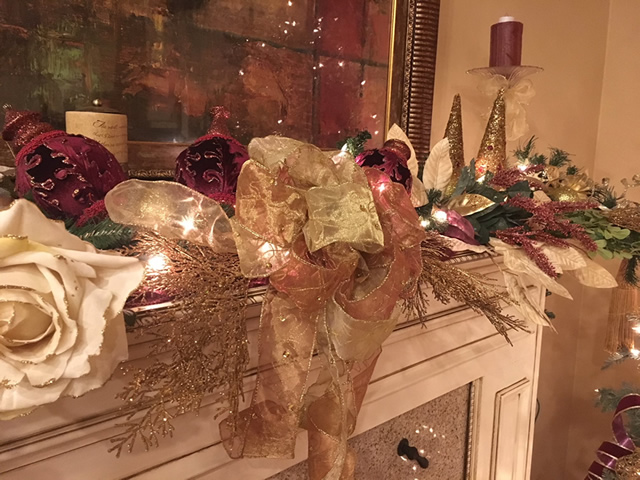 Holiday / Christmas Decorating
A specialty of our designer Christie, ReStyled to Sell has skillfully designed homes in New Jersey and Staten Island making each home look distinct and beautiful for the holiday season, providing you with a stress-free Christmas.
ReStyled to Sell will deliver a picture perfect Christmas, utilizing your decorations, as well as purchasing new ones for you, if needed.
For this service, an experienced Christmas designer will meet with you at your property and will discuss a Christmas decorating plan that accents the unique features of your home or office, ensuring that we are working within your budget while still providing an exceptional Christmas experience.
Call to schedule appointments as early as October 15th, as we book up quickly for this service.