Staging is not an Expense but an Investment
The biggest problem I run into is a wife telling me that her husband does not want to make the investment in STAGING. They don't think it is necessary. OH, REALLY GUYS! Would you think of selling your car without spending anywhere from $150-$500 on detailing that car to improve the car's appearance so it will appeal to more buyers? Why would you not do the same on your home - your largest investment? I still do not get the logic in this. Yet, when a house sale is being negotiated, sellers are more agreeable to lowering the price of their house just to finally get it sold, than they are in investing in STAGING and repairs prior to listing, which could ultimately recoup more money for them. It is time for sellers to step up to the plate, listen to their Realtors and STAGE their home to Sell.
"When people try to sell their house they really have no clue as to what they're doing. I for one knew my house needed to look better, but didn't really know how to achieve that goal. Then my agent asked if I'd be interested in hiring someone to "STAGE" my house. Sure, builders hire someone to stage model homes, but it seemed like nothing more than an added expense. In reality, hiring Phyllis wasn't an expense, it was an investment. Staging made the sale of my house possible!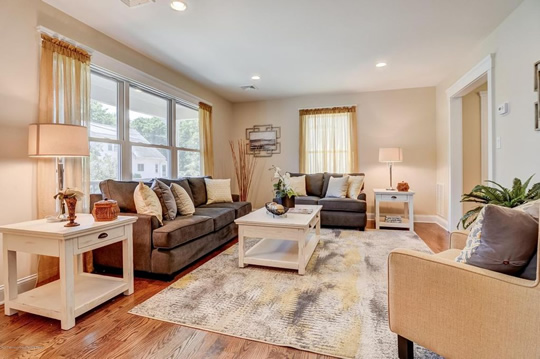 My house went from having people just passing through on their way to buying another house, to people truly admiring my house. People who weren't even looking to buy stopped in just to see how much nicer my house looked. People no longer had to use their imagination to see the potential my house had. The potential was in front of them.
I thank you for all the hard work you put into my house. You treated me as if I were your only client and never once asked for anything more than the original price you quoted. Because of your work, I was able to get a price greater than what I had originally asked for. Thus, proving the money spent was an investment, not just another expense. Thank you again."
George D, Old Bridge, NJ
Blog Categories: Home Staging Projects, Staging As An Investment
Request An Appointment
Have a question for ReStyled to Sell? Fill out the form below and someone will get back to you shortly.