What Sets You Apart From Other Realtors?
WHAT ARE YOUR OBJECTIVES AS A REALTOR?
Obtain more Listings.
$ell those Listings quickly and for top dollar.
Definition of Value: To consider with respect to value, usefulness or importance, to regard highly. In other words, what you can provide that the others cannot or will not. It is about your time and your experience that you will deliver to your clients.
With many Real Estate Agents available to the public, HOW DO YOU OBTAIN LISTINGS?
Discounting?
Brand-naming?
Begging?
PRESENTING THE CLIENT WITH REAL VALUE
HOW DO YOU SELL YOUR LISTINGS MORE QUICKLY AND EFFICIENTLY THAN YOUR COMPETITION?
Teamwork: The more professionals you network with the better. In the past you have developed a network of trusted mortgage professionals, home inspectors, attorneys and title companies that have helped you achieve your final results...
A CLOSED DEAL!
The Professional that Must be Added to Your Network is that of a Home Staging Expert. Before you can CLOSE you must SELL!
With more houses on the market, sellers have more competition and with home prices steadily rising, buyers have much higher expectations. Before, you could buy a house for $200,000 and it would be a nice house, but that's not the case anymore, today that's a fixer-upper. So when people spend $300,000, $400,000 and $500,000 for a house, they expect to walk in and feel good about the house...
- Realtor - Coldwell Banker
Decluttering is NOT Staging...
Did you know that the increased publicity on Home Staging in all the local newspapers is actually hurting Home Stagers. WHY?? Every article that is written on Stage your Home to Sell emphasizes the same things that a homeowner can do to make their house more marketable. The article focuses on things like decluttering, organizing, cleaning, letting in light, blah, blah, blah, blah....So when I call to offer my help to Realtors I am getting the same response, we already STAGE homes. WRONG!! Hey, I do all those things when I am preparing my home for Christmas...BUT it isn't Christmas until the Tree is up, the lights are lit and the presents are under the tree. STAGING homes for sale, what takes place after the PREP work has been done!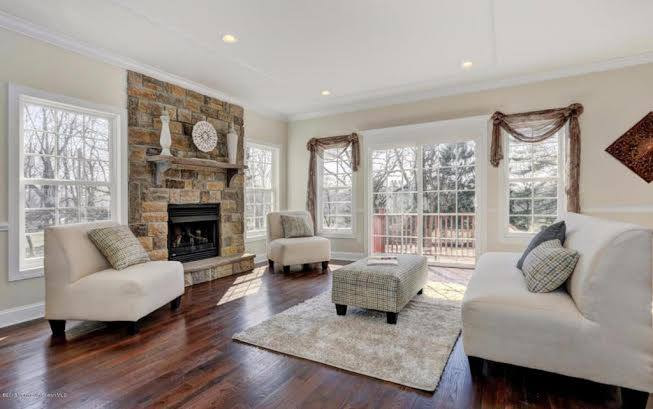 A Professional Home Stager is trained to find the home's selling points and then redesign a room around that to impress buyers immediately.
I love working with Realtors. I believe that Home Stagers should be part of the new network of professionals that should be added to the team of Realtors. In the past, you have developed your team of attorneys, title agencies, home inspectors and mortgage professionals who help you close that deal. Now hire a Home Stager that can help you sell that listing. There is no closing without first getting the listing sold. Let us work together to make a difference in this slow real estate market. Make your listings stand out from the competition! Go beyond the Prep stage into the finalized SOLD stage!
INCLUDE HOME STAGING ON ALL YOUR LISTINGS!
Call today to schedule a no obligation in home consultation.
Blog Categories: Home Staging New Jersey, Vacant Home Staging
Request An Appointment
Have a question for ReStyled to Sell? Fill out the form below and someone will get back to you shortly.